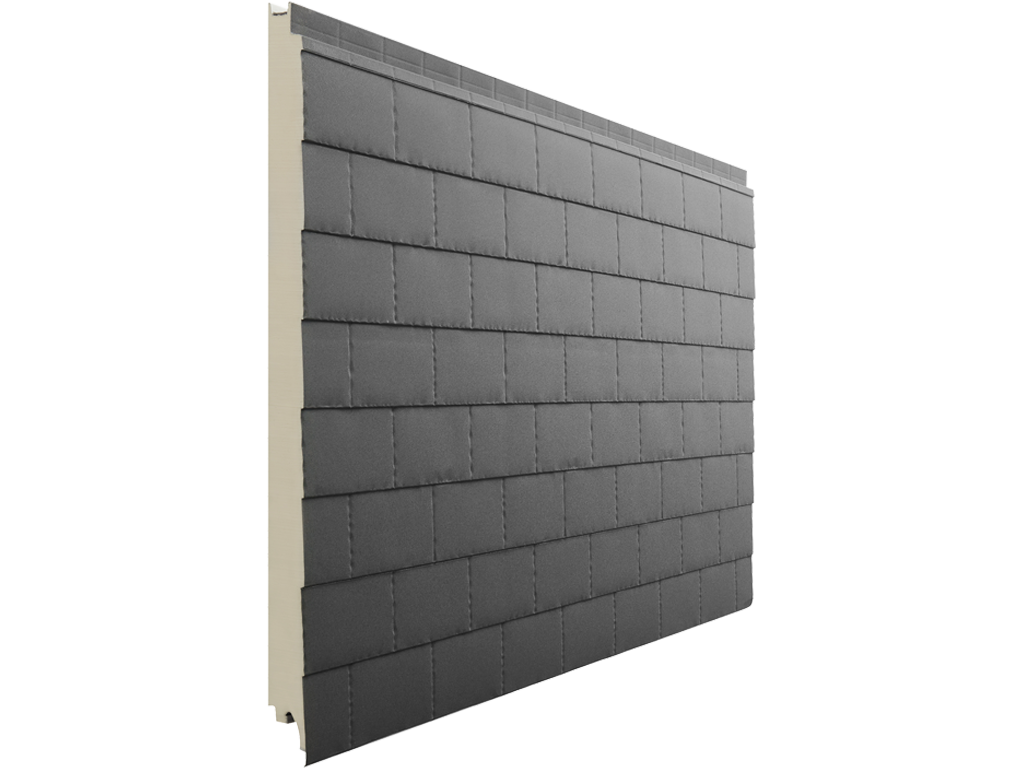 Imitation slate steel insulated panel
Discover JI Slate
Natural slate is a premium roofing material frequently used on buildings, particularly in northern countries.
While appreciated for its elegance and durability, slate is one of the most expensive and complex materials to install.
The Joris Ide teams have pooled their expertise in steel insulated panel manufacturing to develop JI Slate, a slate-like composite panel offering a high-performance, attractive alternative to traditional slate
Request more information
JI Slate, the slate roof look & feel meets insulated panel performance
JI Slate is a composite panel composed of two metal sheets surrounding an insulating foam core (PIR foam - polyisocyanurate).
The outer sheet features a textured pattern and coating that imitates traditional slate to perfection. An ingenious invisible fastening system is used to secure the panel to the substrate.
Thanks to its insulating foam (up to 120mm), JI Slate provides improved comfort and thermal insulation in the building. This makes it an excellent option for both renovation and new-build applications, helping improve overall energy performance.
The inner sheet enhances the panel's structural rigidity and supports the insulation and is finished in a white coating suitable for the interior of the building.
In short, the slate insulated panel offers the best of both worlds: the aesthetic appeal of traditional slate roofs and the thermal performance of modern composite panels.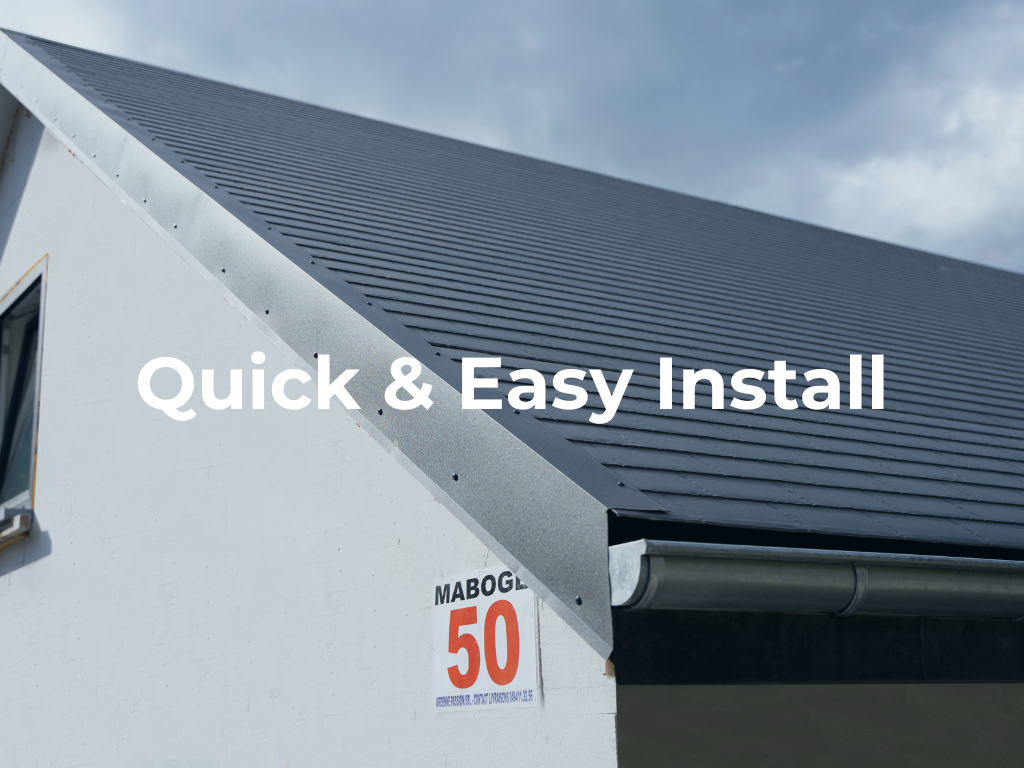 Lightweight and easy to install
Among their main advantages, imitation slate insulated panels are quicker and more practical to install than natural slates. Like traditional slate though, JI Slate can also be used for roofing and cladding. Installation is easy by interlocking the panels horizontally, from bottom to top.
The panels are compatible with skylights, and waterproofing is just as easy with matching accessories (ridges, edges, etc.).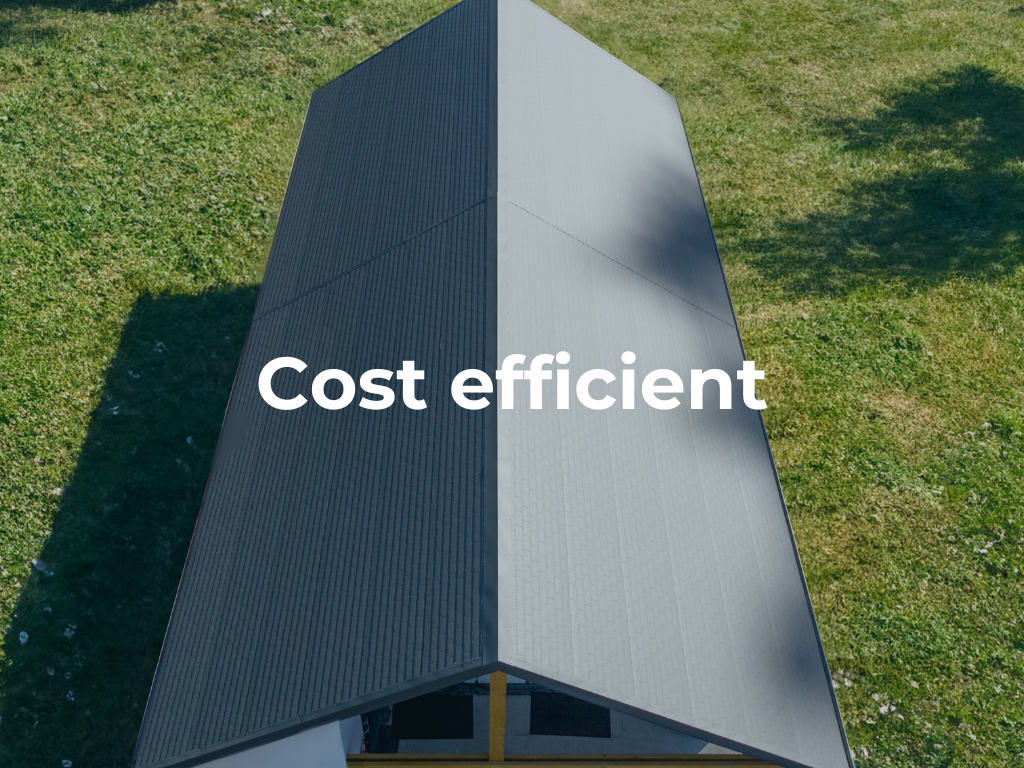 A cost-efficient option
Compared with an equivalent project using natural slate, slate insulated panels offer considerable savings on roofing and cladding projects.
In addition to being more attractive at the time of purchase, slate panels also save on installation costs, as they are quicker to install.
Over the long term, slate panels are particularly cost-effective thanks to their high-performance insulation, another source of savings on energy bills throughout the building's lifetime.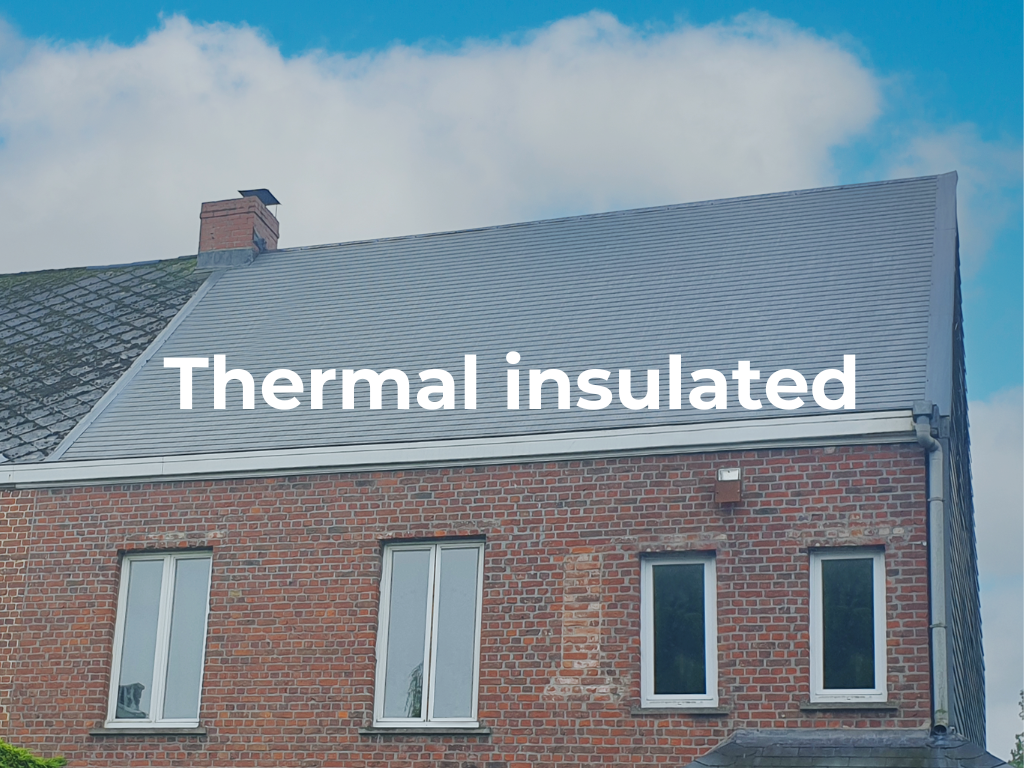 The durability of steel
Natural slate is appreciated for its durability, a quality echoed by imitation slate panels.
Joris Ide slate panels are designed with quality steel to meet the expectations of demanding professionals and homeowners alike. Slate composite panels are perfectly weather resistant, guaranteeing your project's longevity over the years.