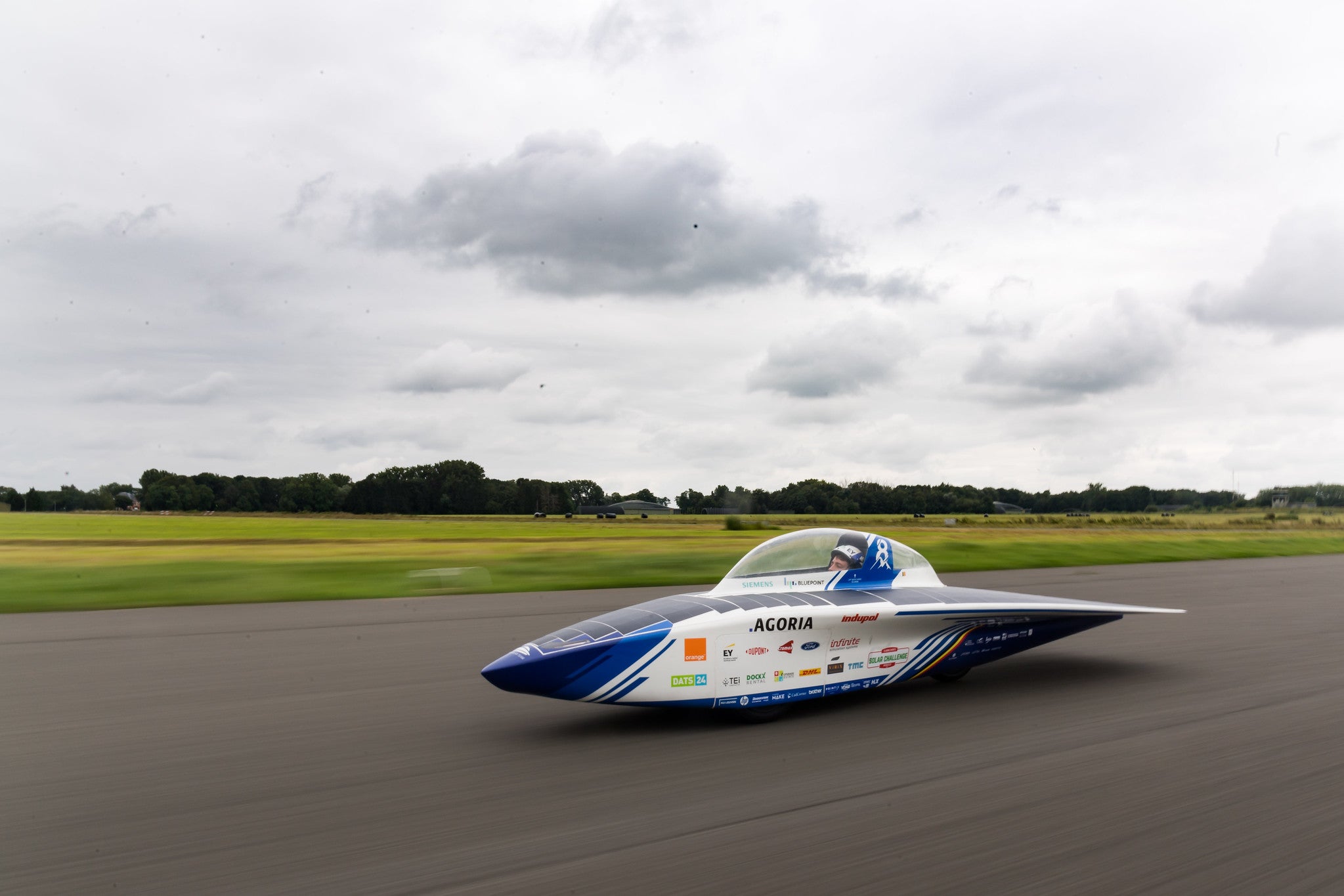 Joris Ide sponsors the Agoria Solar Team
planet passionate
This year Joris Ide shows its support and dedication to innovation and green energy by being one the sponsors of the Agoria Solar Team. We will help them in their pursuit to build a stellar solar car and race it around the world.
The Agoria Solar Team is a team of Belgian engineering students, competing to build the most innovative and efficient solar car. The team is the current European and World Champion after winning races in Chile, Australia and Belgium.
With this sponsorship, and together with AST, we want to showcase the power of green energy and prove that Belgian companies and technologies are at the forefront of innovation.