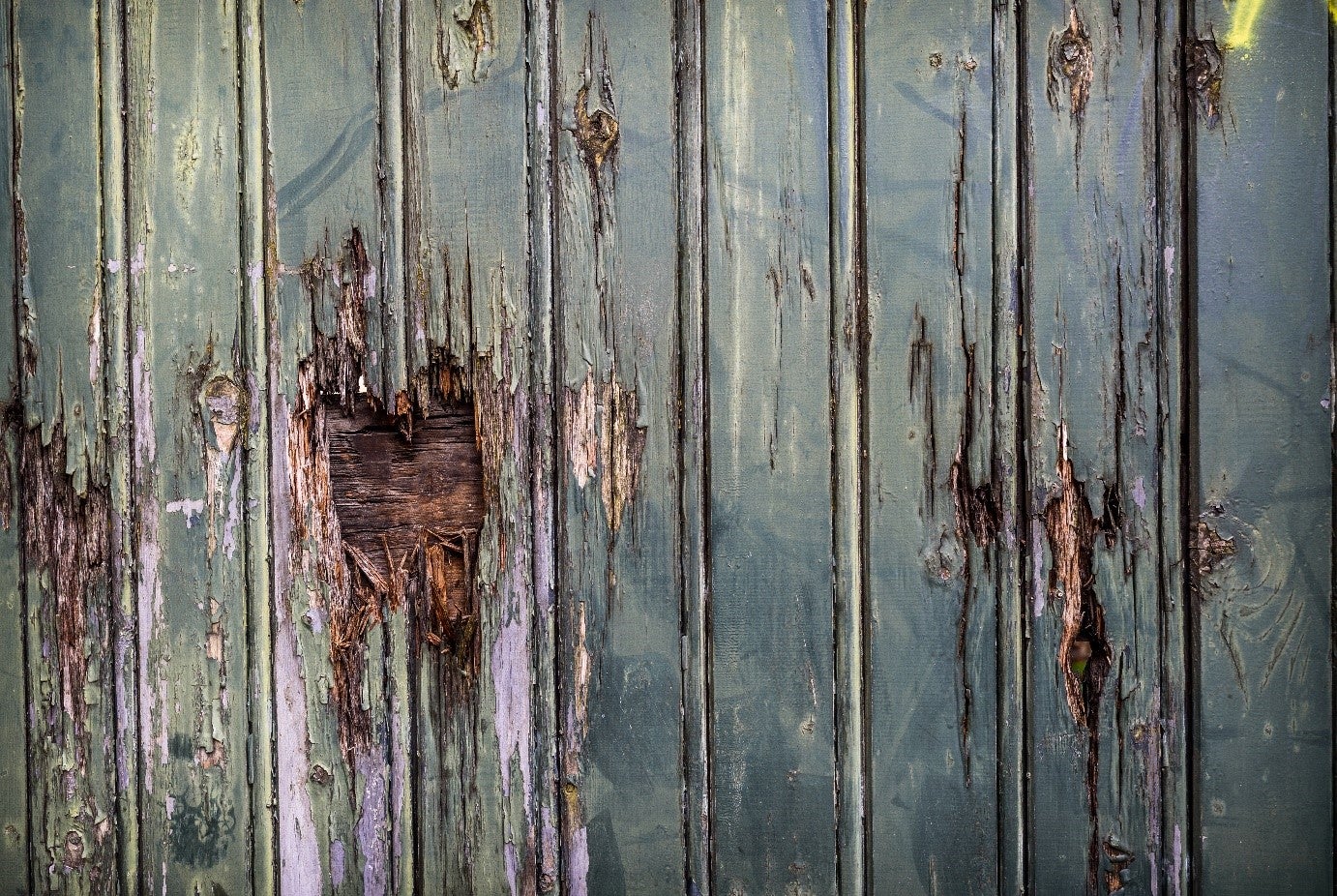 Drawbacks of traditional wood siding
A high maintenance material
Siding is the exterior element of a home that is most exposed to the elements. Without maintenance, "real" wood siding will quickly lose its appearance due to rain and UV rays. To keep its original look, wood requires regular maintenance... which represents a significant cost for homeowners. In particular, it is necessary to apply a surface protection every year such as a stain or a saturator, but also to protect the wood from insects and fungi. Faced with these difficulties, Joris Ide's imitation wood metal cladding has become a practical and economical alternative to raw wood cladding.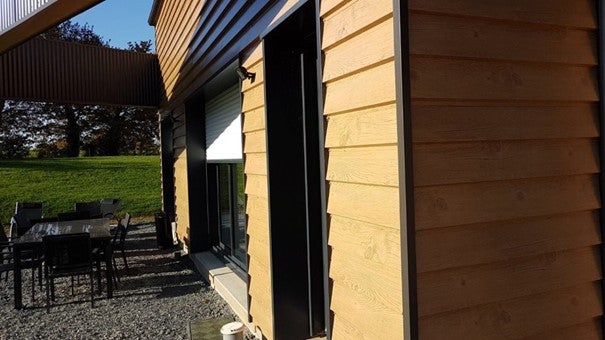 Benefits of wood effect metal siding
The alternative to traditional wood siding
Steel siding has many advantages over wood. Unlike wood, steel is rot-resistant and fireproof. It offers excellent dimensional stability: it does not change shape or appearance when exposed to temperature or humidity variations. Metal cladding does not require any particular maintenance. A simple cleaning with water is enough to preserve the original appearance of the cladding throughout the lifetime of the façade.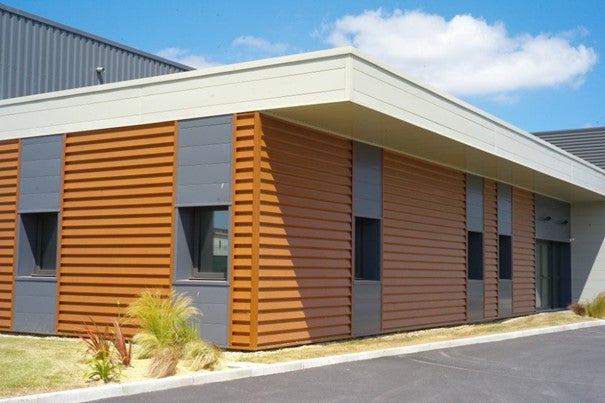 An aesthetic choice
Nature, design & modernity
From a decorative point of view, the wood-look metal profile is a perfect tribute to the warmth and organic nature of raw wood. Wood effect metal siding will allow you to create an aesthetic and resistant facade that will blend perfectly with a natural environment or give a touch of nature to an urban setting. Let your imagination run wild by mixing the wood profile with other types of siding for a unique nature-inspired architecture.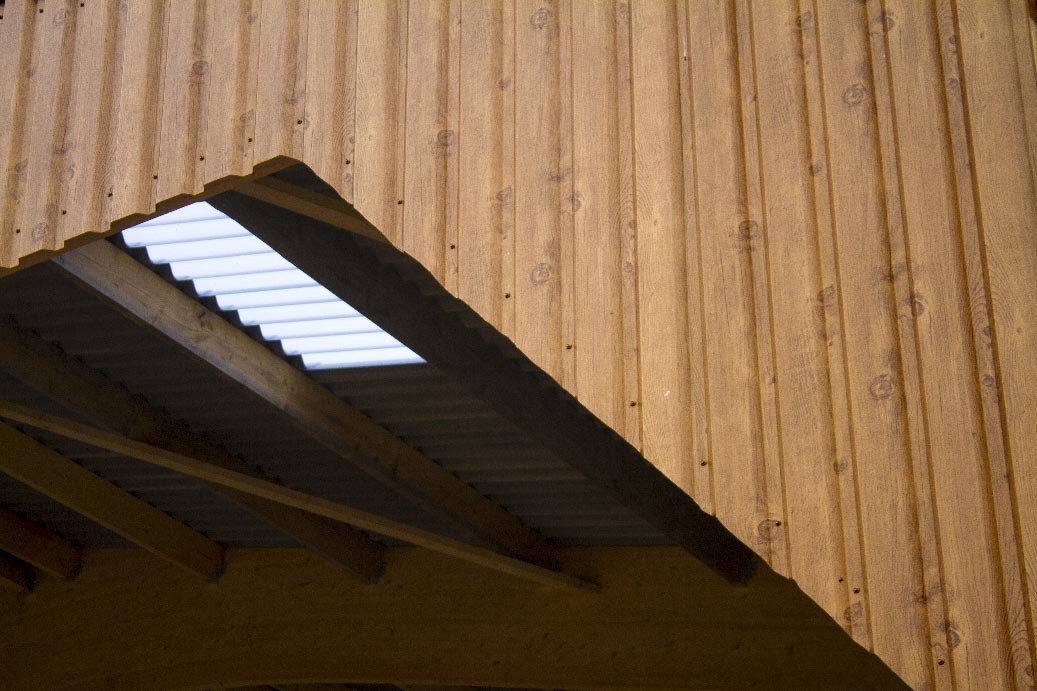 A convenient option
A low maintenance and durable material
The facade is often one of the major budgets during a construction or renovation project. Thanks to its easy installation and maintenance, metal siding allows you to build a durable facade while keeping the costs under control.
Resistant, easy to maintain, aesthetic and economical, wood effect metal cladding offers a competitive option for all wood cladding projects. As a composite panel, it combines visual qualities and energy performance in a single product.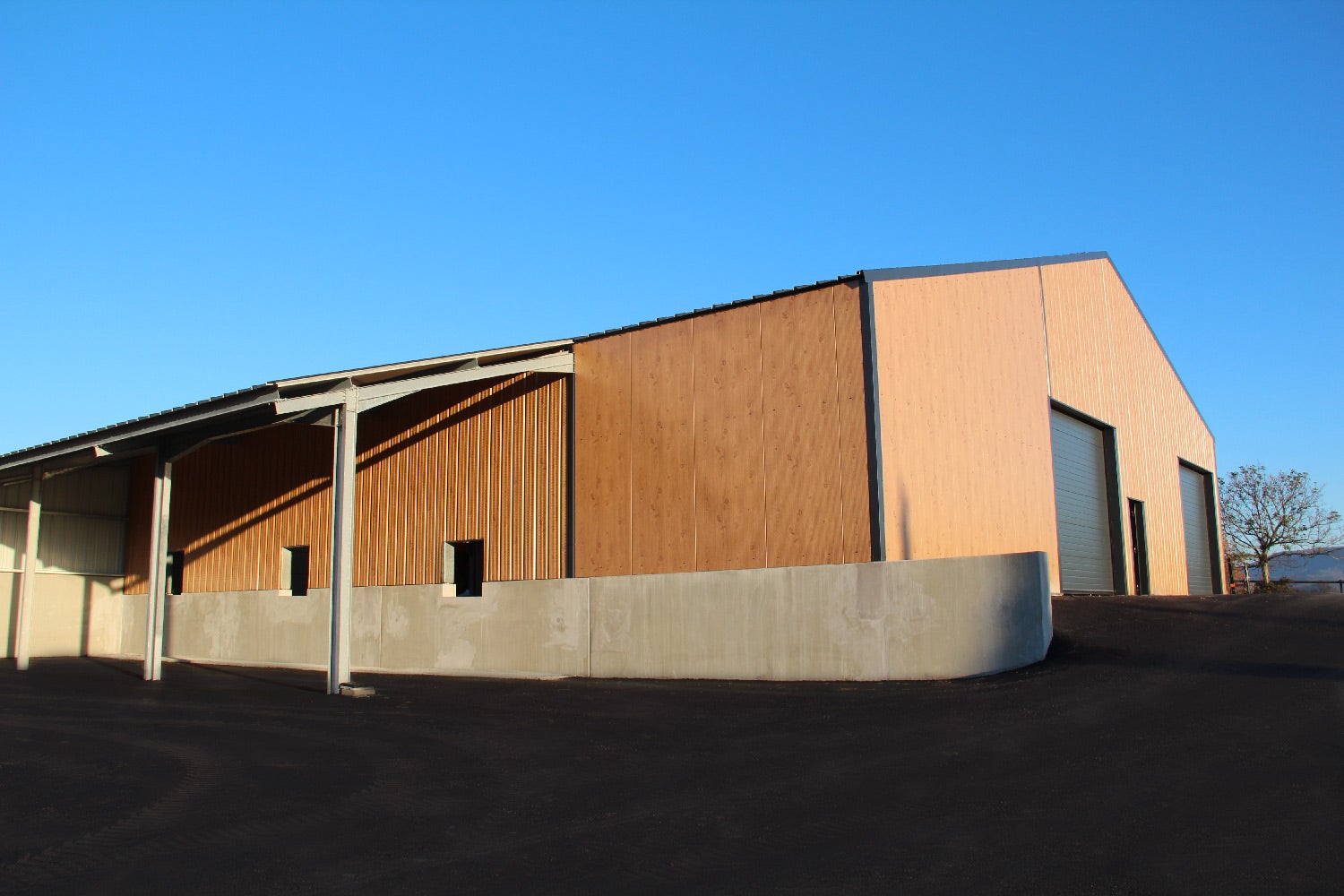 Superior thermal performance
Available as a composite panel
If thermal efficiency is one of your project's criteria, Joris Ide imitation wood cladding is also available as an insulated composite panel. The wood effect composite panel combines the aesthetic qualities of wood with the energy performance of the insulation of your choice (polyurethane foam or rock wool).
Do you have a project ?
We're listening
Manufactured in Europe, close to the customer, Joris Ide products are recognized for their quality and are used by all construction professionals. For any questions, Joris Ide's sales teams are at your disposal and will help you in the making of your projects.
Contact us