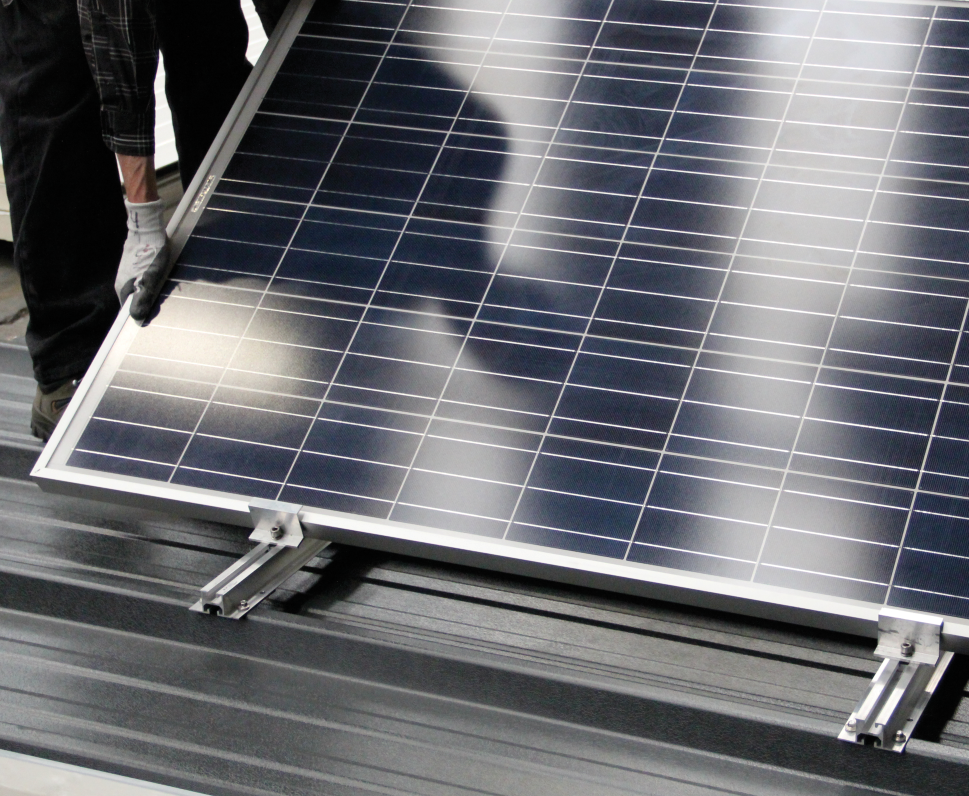 Metal roof : one of the best option for PV panels installation
Discover
Solar panels installation is increasing among building owners and metal roof are one of the most popular support. Metal roofs provide the right amount of both structural strenght and reflectivity to make the most of your solar installation. Using Joris Ide's range of solar panel fasteners for roof sheets, it is now easier than ever to mount PV panels on any types of building (from industrial and agricultural warehouse to public buildings, appartment complexes and private homes.
Request more information
See the products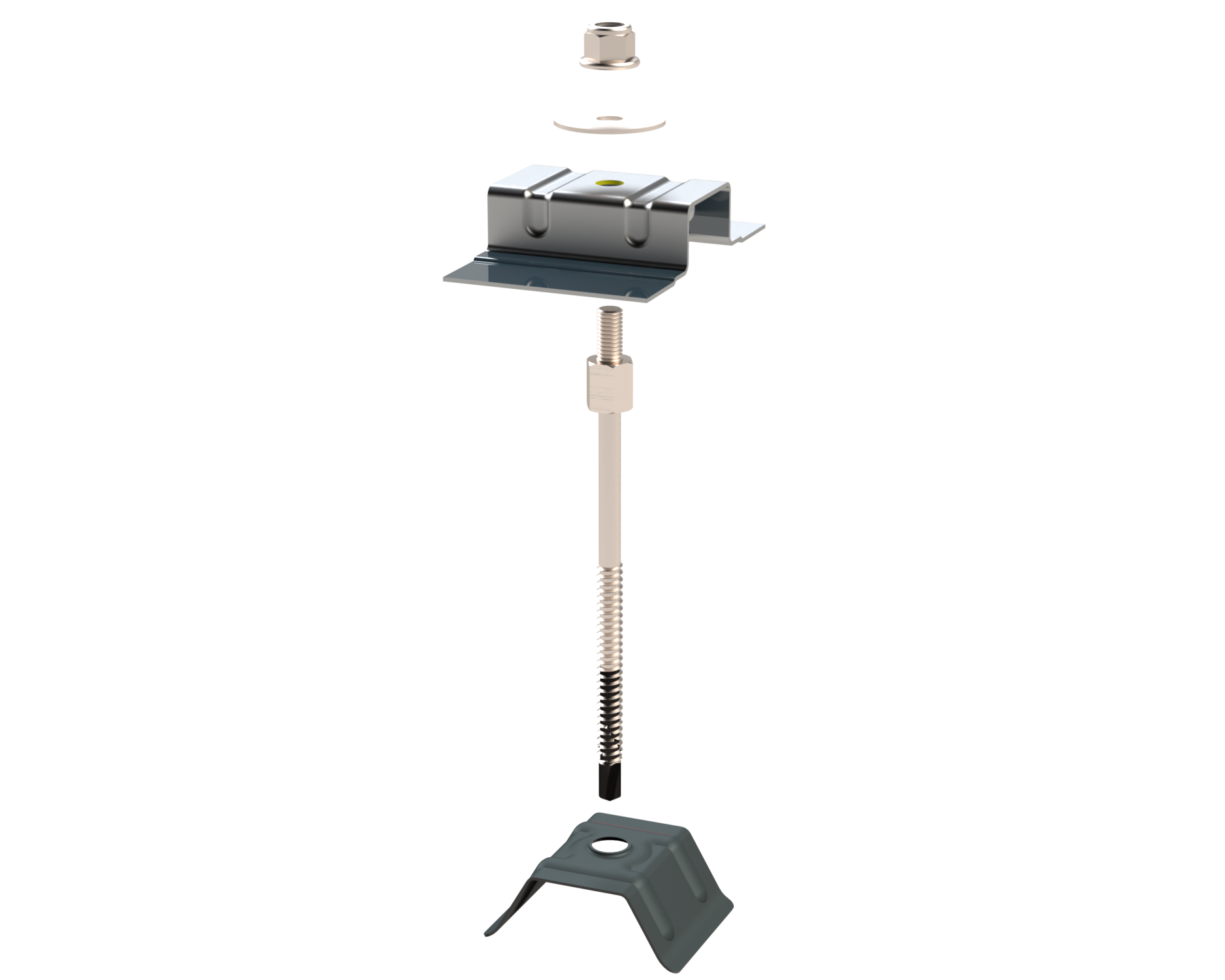 JoriSolar RS-EVO
JoriSolar RS-EVO is the latest integration system in the JoriSolar range and designed to facilitate the installation of photovoltaic modules on trapezoidal roof sheets. It is based on the innovative principle of clipping modules to steel rails, which are attached to the building frame. The rails are positioned on the steel profile ridges and attached to the building structure by a secondary fastening, so that landscape PV modules can be fitted.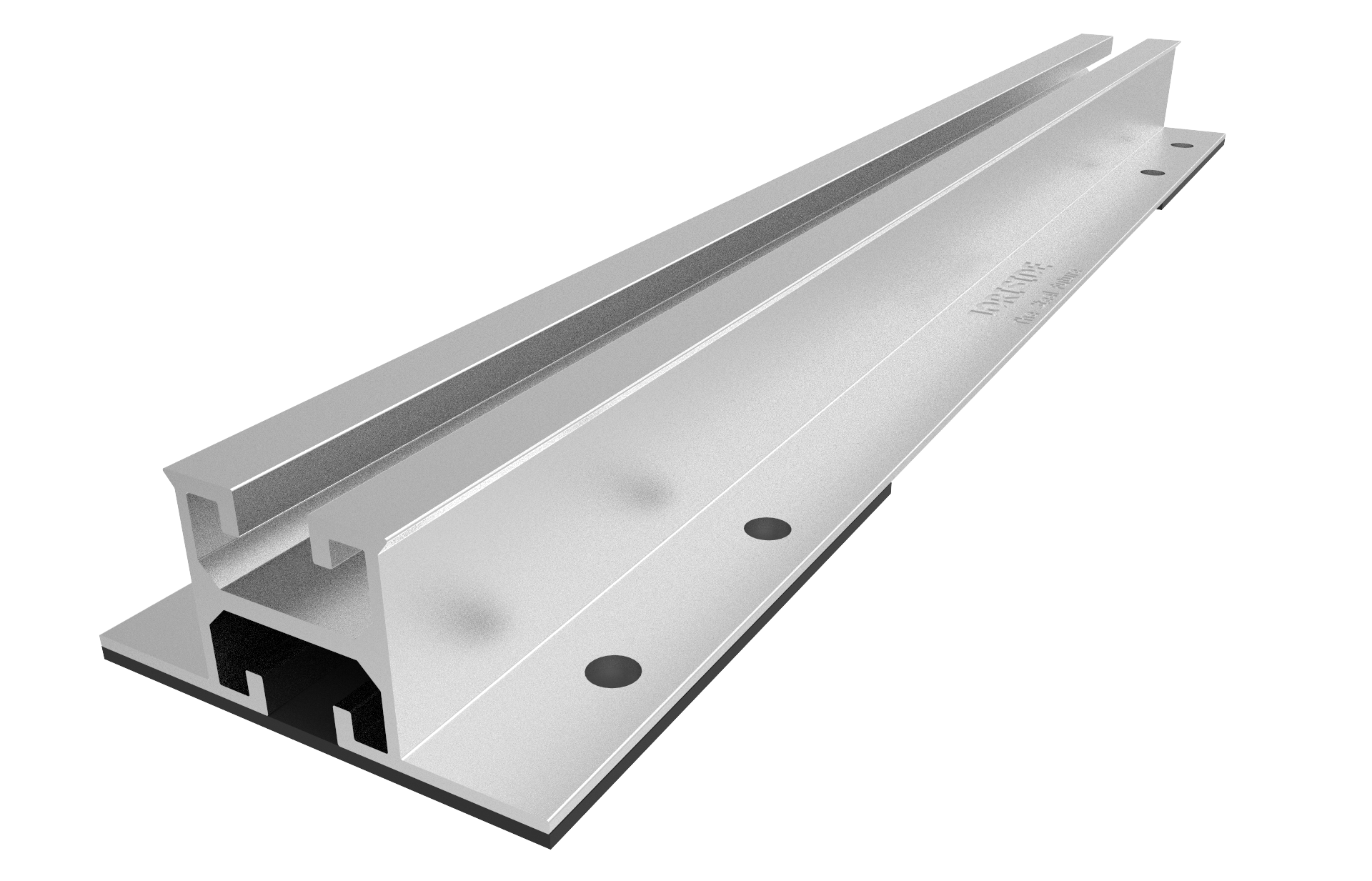 JoriSolar RS-R
The JoriSolar RS-R system is specificaly design for photovoltaic modules integration on metal roof. A single rail allows the installation of modules in portrait or landscape layout, fitting either single skin profiles or insulated sandwich panels. Based on more than 10 years of experience, this product combines simplicity and safety for your installations. The rail also features an EPDM seal, ensuring a reliable and secure installation.
With the RS-R system, there is no need for on-site preparation work. The side and central flanges are delivered pre-assembled, providing convenience during installation. The system allows for the use of aluminum central flanges with a 13 mm spacing between modules or ST02 central flanges with an 18.1 mm spacing.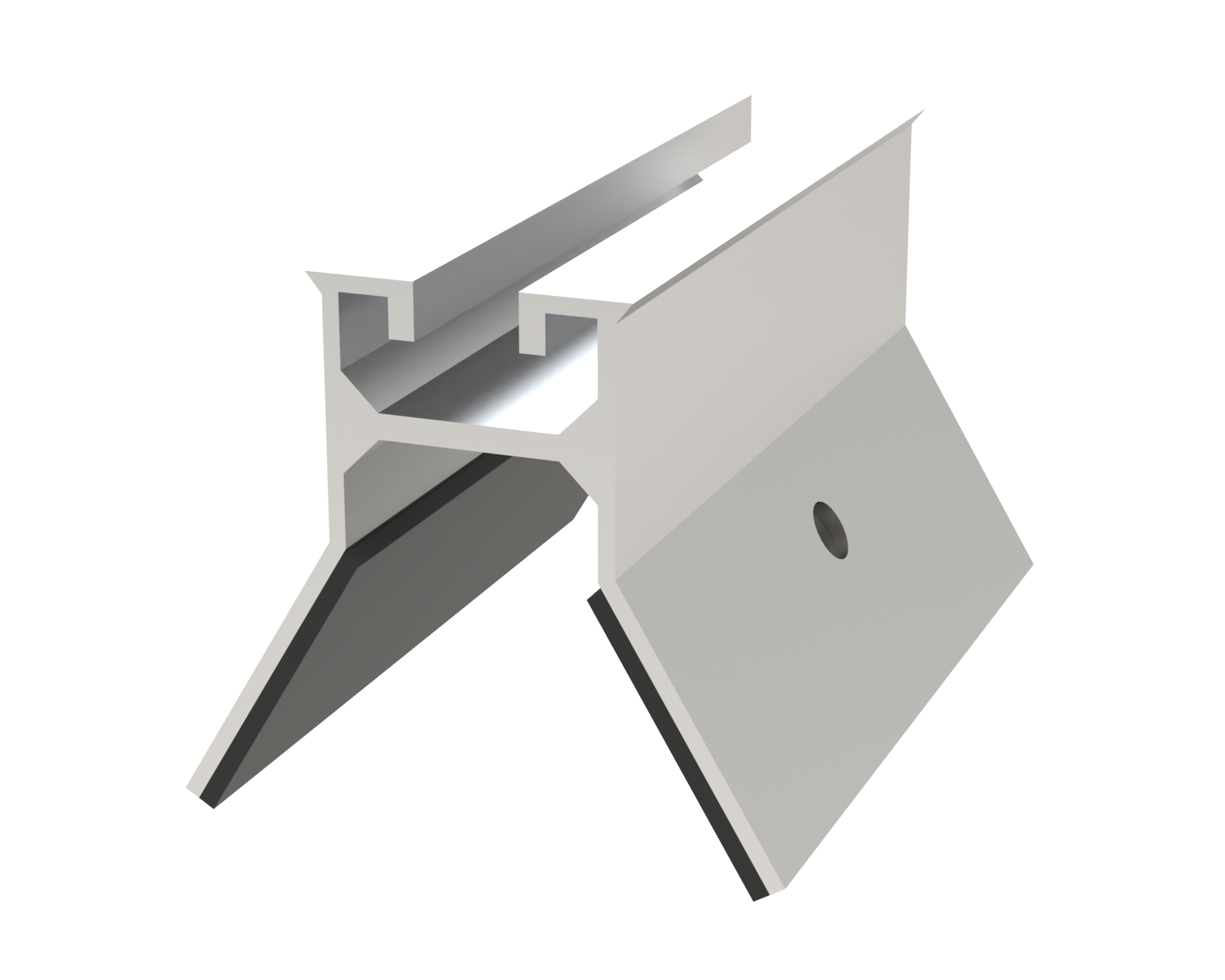 JoriSolar Opti'Roof & Opti'Roof Sunshine
Available since 2014, JoriSolar Opti'Roof is an integration system for photovoltaic modules designed for fitting modules as part of a landscape installation. It is suitable for the JI 45-333-1000 drywall roof profile, as well as our JI Roof PIR sandwich roof panel.
The Opti'Roof system is used to install over 1 million sqm every year in Europe. It supports slopes ranging from 4 to 45 degrees and requires no on-site preparation work. The side and central flanges are delivered assembled, and the system allows for the use of aluminum central flanges (13 mm between modules) or ST02 central flanges (18.1 mm).
Opti'Roof is also available as an elevated version, Opti'Roof Sunshine. The Opti'Roof Sunshine rail allows for a better ventilation of the photovoltaic cells and optimum generation potential from your photovoltaic system. It can be used with bifacial photovoltaic modules.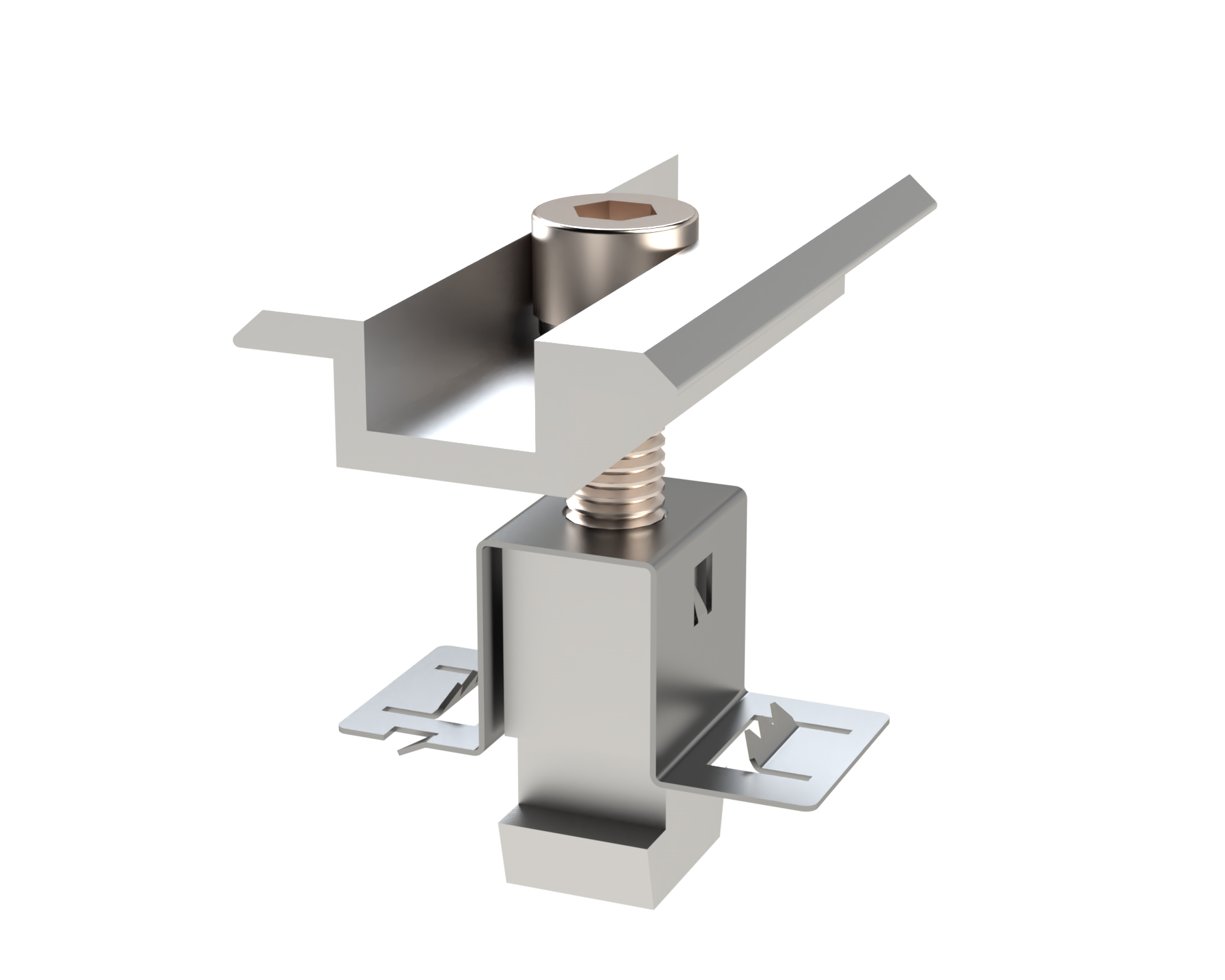 JoriSolar ST02
The JoriSolar ST02 Central Flange is a Joris Ide innovation that simplfies inter-module earthing and PV panels connection. JoriSolar ST02 is compatible with JoriSolar Opti-Roof systems and JoriSolar RS-R.
The benefits of solar panels
Learn more
Our website offers a wide range of metal roofing products that are compatible with solar panels. By combining the durability of metal roofing with the energy efficiency of solar panels, property owners can reduce their building energy consumption and carbon footprint.