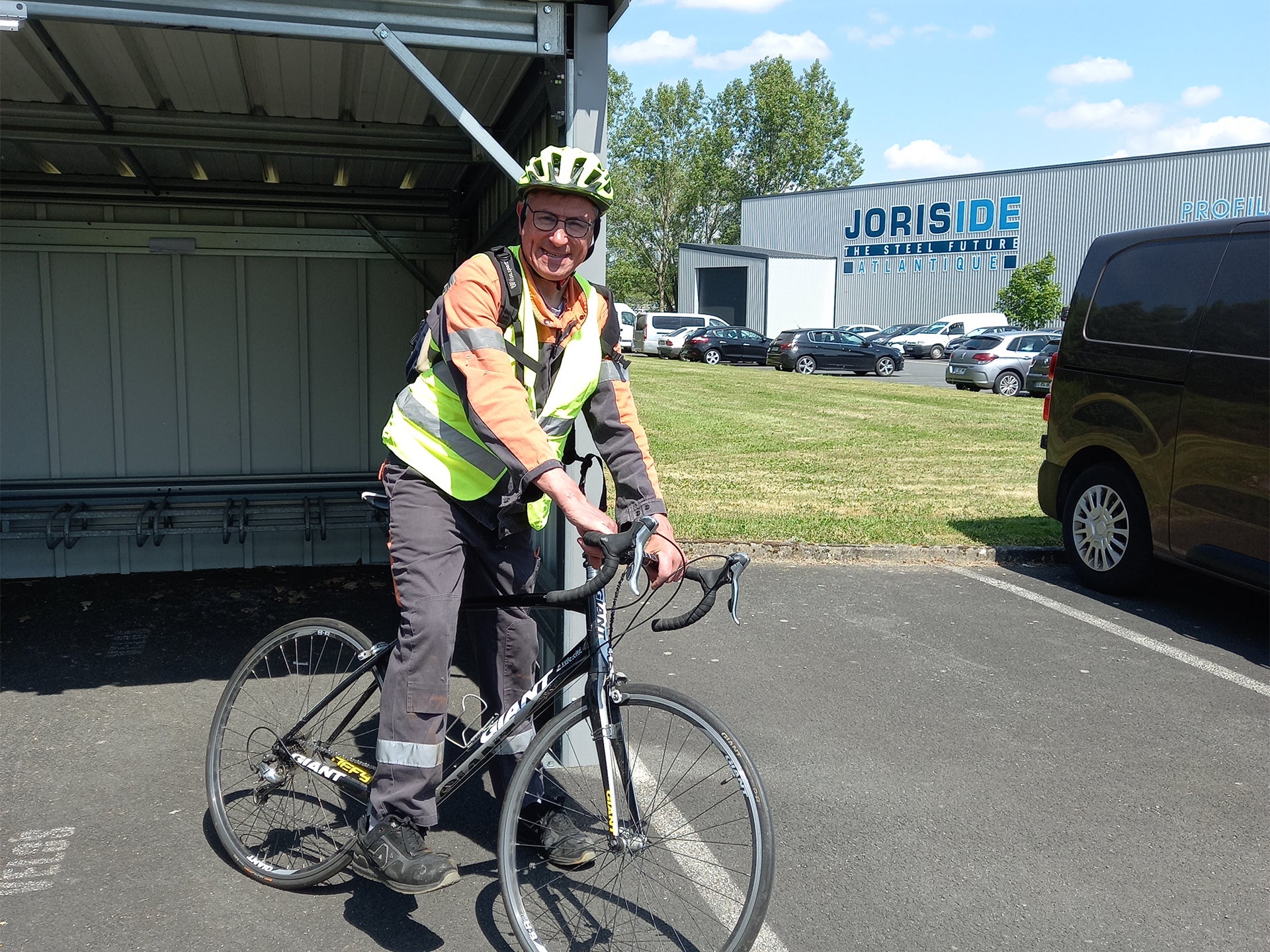 Joseph Boissinot
career story
My name is Joseph and I am a bridge operator at Joris Ide Atlantique. At the plant, everyone calls me Jojo. I am 58 years old and the father of 4 children. Outside of work, I enjoy gardening and DIY projects.
How long have you been working at Joris Ide ? How has your work evolved?
I have been working at Joris Ide Atlantique for 12 years now. After the retirement of a colleague, Joris Ide Atlantique offered me to become a bridge operator in January 2021. As a bridge operator, I am now in charge of moving the steel coils from the stock to the product line and vice versa. I am called upon whenever there is a need to feed or unfeed a machine. I work from 7:00 a.m. to 2:45 p.m. and this rhythm suits me perfectly.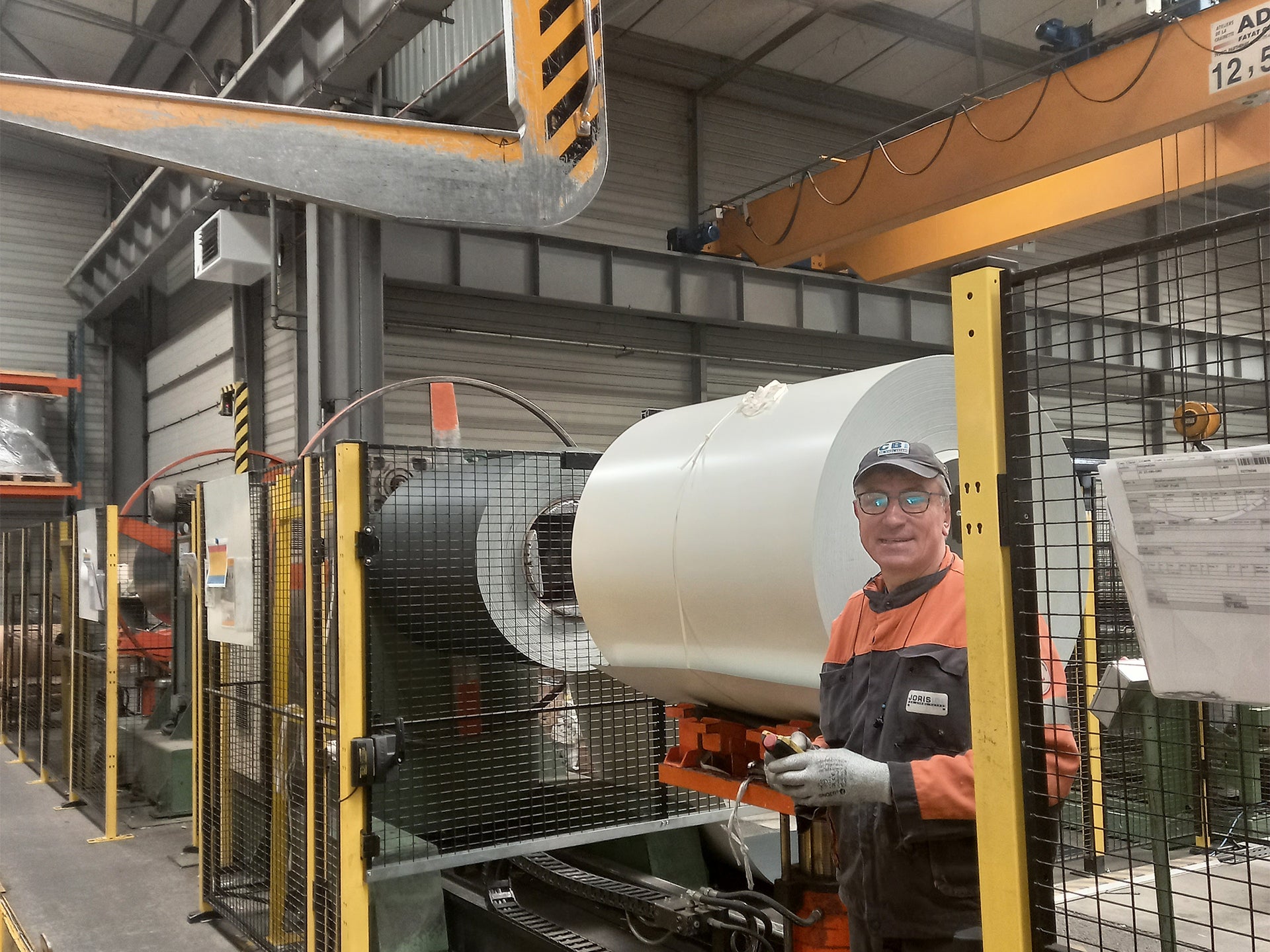 Have you been able to integrate easily?
Yes, it was very easy for me to integrate into the company. For the record, the day I showed up with my curriculum to apply for a job at the plant, the manager asked me to start the next morning as a temporary employee. He asked that I wear a pair of safety shoes and overalls. I then went to the internal store to get equipped. There, I found myself in front of an array of overalls: blues, greens, grays, oranges... I wondered what color I was going to choose? I thought of the manager who had told me to come in "blue"! So I chose blue. The next day, when I arrived at my post, all my colleagues were in grey. I stood out immediately!
What is a typical workday like?
I start my day at 7 am and begin by feeding the machines and unloading the trucks. I manage the stock of coils by color and thickness. As I go, I scan the coil labels to their location. I crush the coil tubes and sort the strapping waste, iron, cardboard, and plastic in order to reduce the impact of our activities on the environment as much as possible.
At 11:30 I take my lunch break and then I go back to my post. I finish my day at 2:45 p.m. just after having gone to the office to inform the Production Manager of the different coil deliveries of the day.
My main goal is to maintain our production pace and to stay fully efficient in my position.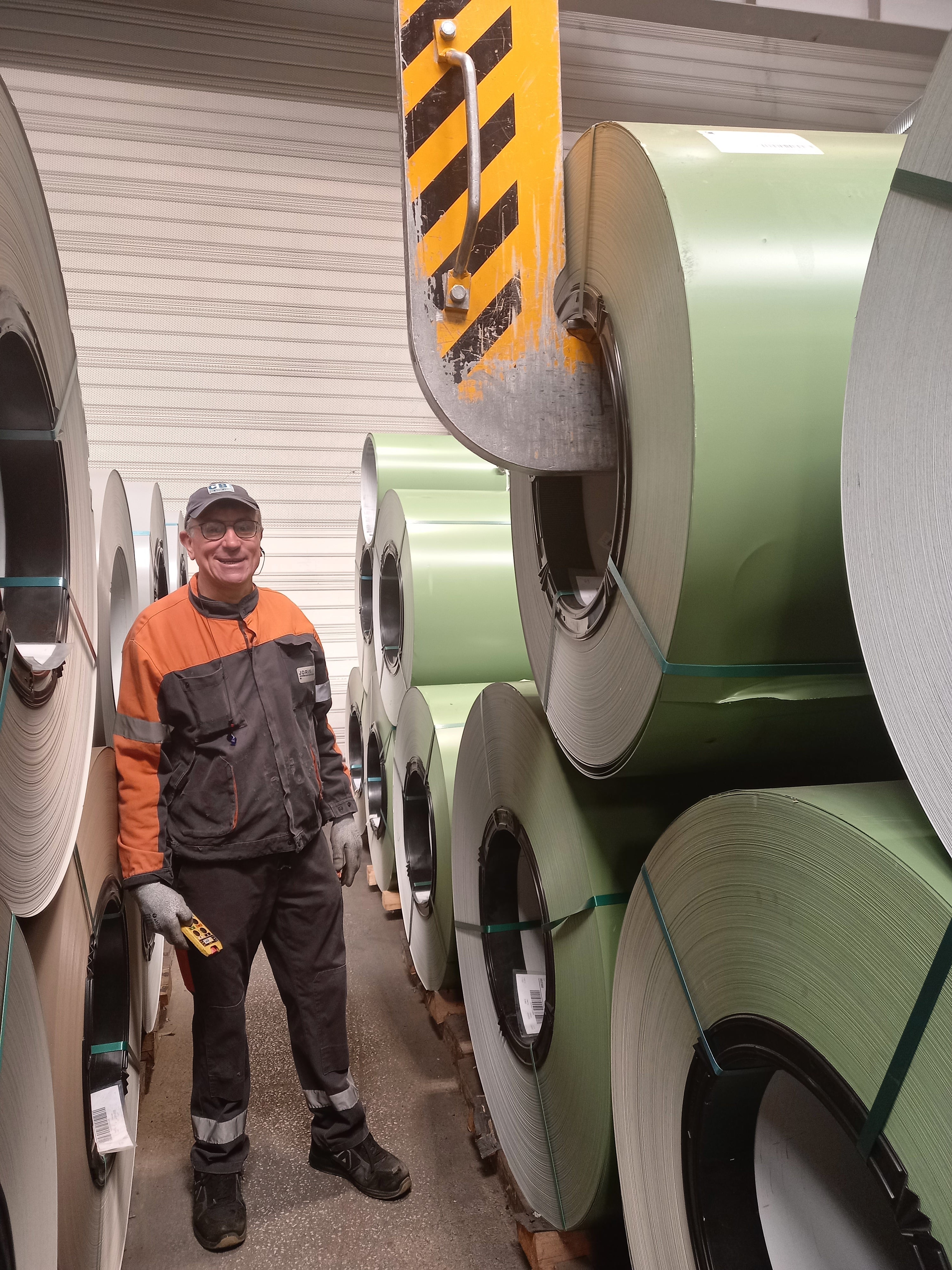 What part of your job do you enjoy the most / gives you the most satisfaction?
I prefer unloading trucks because I like the contact with the drivers. I appreciate the level of autonomy I have, especially in managing the stock.
Our human resources manager told me that you come every day by bike, whatever the weather. Where does such motivation come from?
First of all, Joris Ide Atlantique is only 2 km away from my home. Even if there is a long hill, I could not imagine taking my car for such a short distance! And yes whatever the weather! Despite the punctures and occasional falls, I love cycling. Fortunately, I'm always well protected. I save on fuel and car maintenance. I stay in shape... and it's good for the planet!
As you know, for the past 3 years, Joris Ide has launched its environmental program to reduce ecological impact, "Planet Passionate". What changes have you seen?
We are all involved in the environmental program. For example, we sort recyclable materials and waste in the company. Or by the acquisition of electric forklifts.
How can Joris help you develop your career?
Being 58 years old, I am approaching retirement age. I am happy to finish my career at Joris Ide!