Everything to know about tile effect roofing sheets
An Ideal Alternative to Traditional Tiles
Traditional roof tiles are commonly used for pitched roofs and are traditionally made of concrete or clay. However, Tile Effect Roofing Sheets, also known as "metal roof tiles" or "roof tile sheets," have gained popularity as an alternative option. Many homeowners prefer this material due to its numerous advantages over traditional tiles.
Joris Ide offers high-performance metal roof tiles, JI 24-183-1100 and JI Permapan, which perfectly imitates the look of classic roof tiles. These metal roof tile sheets are available with or without insulation, making them the perfect option for achieving a traditional-looking roof in both new construction and renovation projects.
Discover the metal roof tiles range from Joris Ide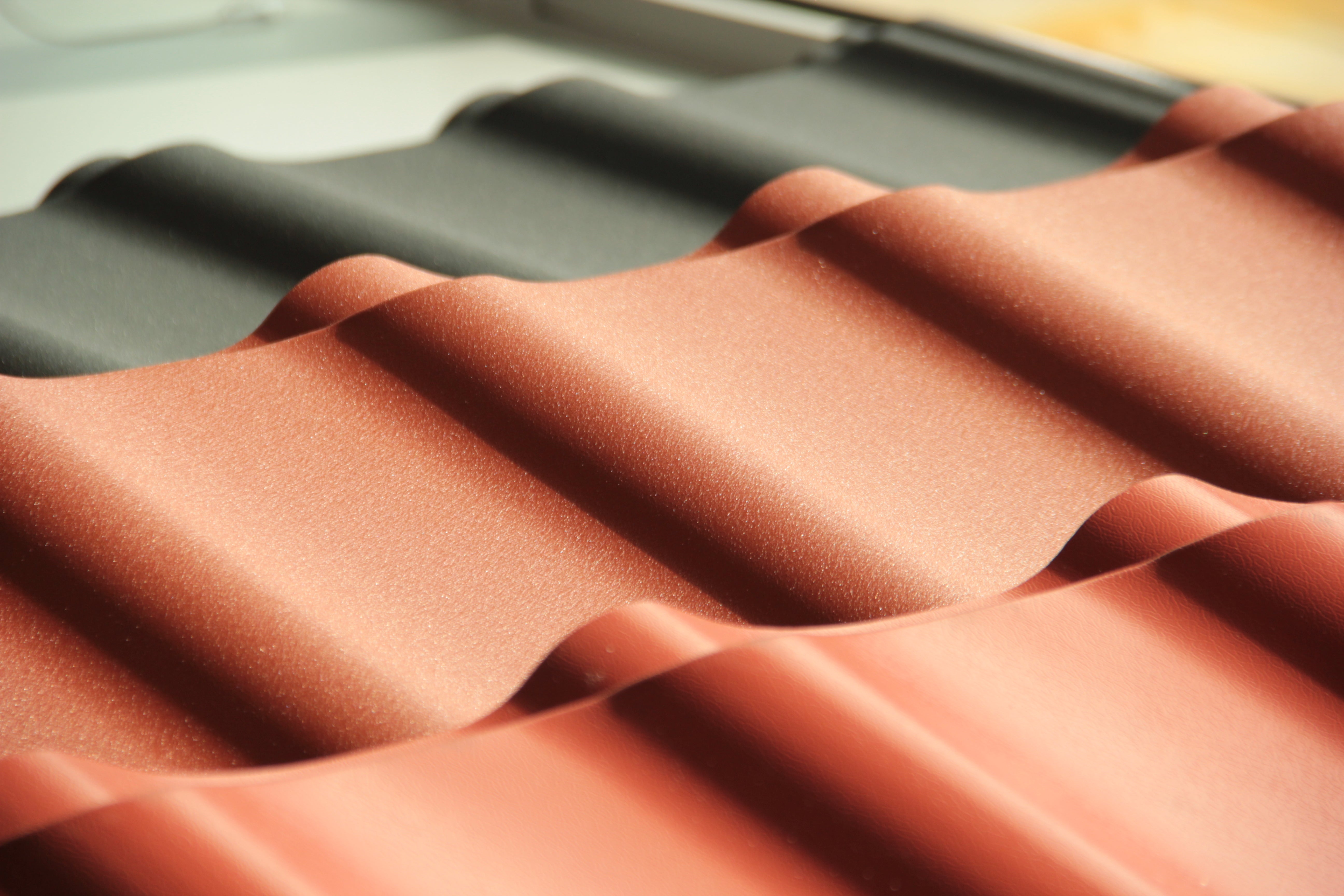 How imitation tile effect roofing sheets work?
The roof tile sheet JI 24-183-1100 is profiled metal sheet with embossed patterns that replicate the design of a traditional tile roof. The sheet is coated with a lacquer finish to protect it from weathering and ensure a long lifespan.
The JI Permapan composite panel is the insulated version of the roof tile sheet, consisting of two sheets enclosing a polyisocyanurate foam core (up to 120mm) that provides thermal comfort and energy efficiency.
What are the advantages of tile effect roofing sheets?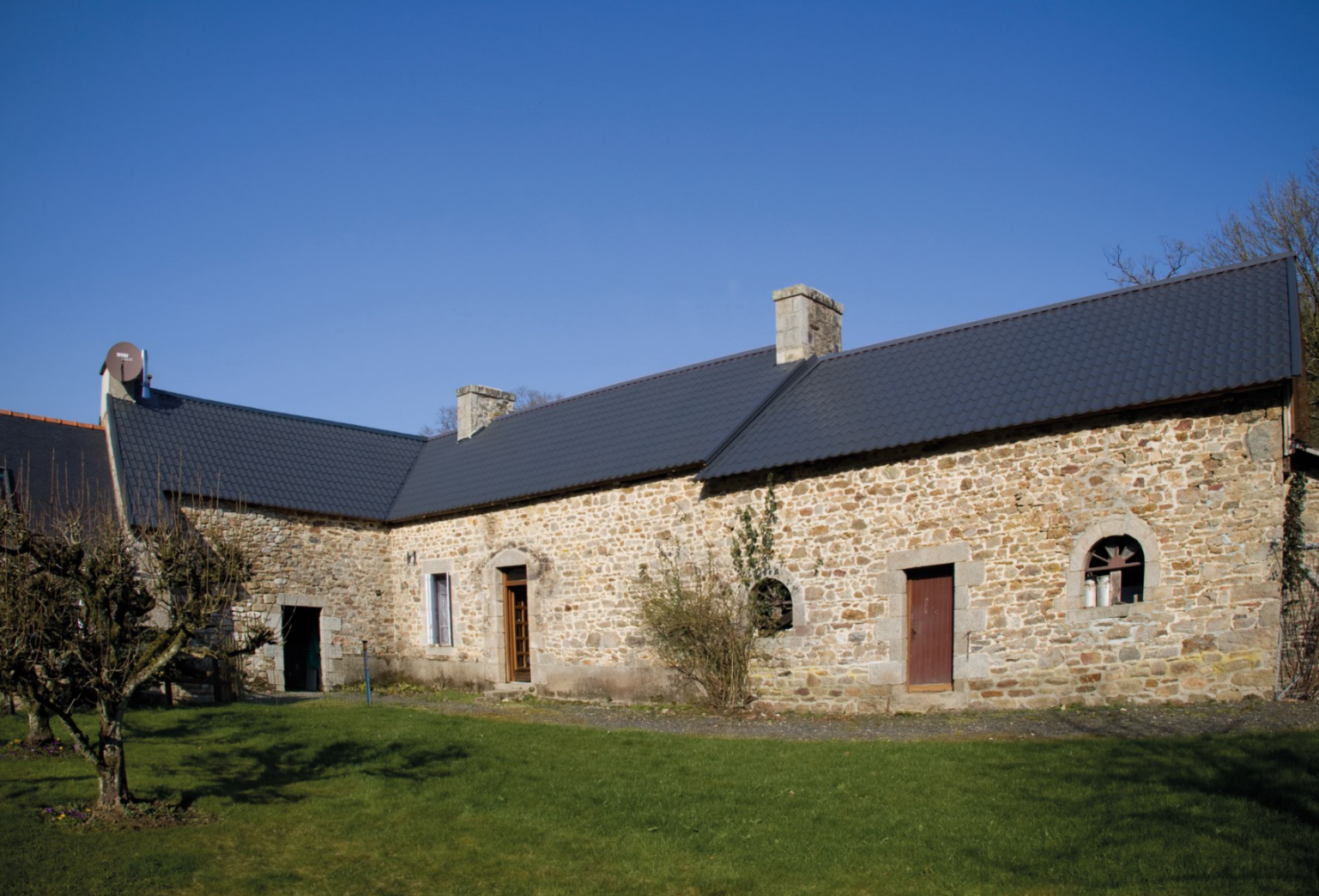 Aesthetic Appeal: The main advantage of metal roof tiles is their faithful reproduction of the timeless aesthetic of traditional roof tiles. Roof tile sheets are available in various colors and can be produced in custom lengths to suit the customer's needs. A range of compatible accessories (ridge caps, edges, valleys, drip edges, etc.) ensures a perfect finishing touch.
Easy and Quick Installation: Metal tile sheets are as easy to install as classic roof sheets. They are custom-made to fit the roof length and assemble quickly. These sheets can be installed on low-slope roofs (starting from 8°) and do not require heavy framework due to their lightweight nature. They can even be installed over existing shingles. The quick installation reduces labor costs and accelerates the project's water-tightness. Similar to traditional tiles, skylights and solar panels can be added.
Durability: The design and installation of imitation tile sheets ensure optimal roof waterproofing. They are designed to withstand all weather conditions, including rain, hail, frost, temperature variations, and UV rays, while withstanding the test of time. Maintenance is minimal compared to traditional roof tiles, with no moss formation and associated maintenance costs.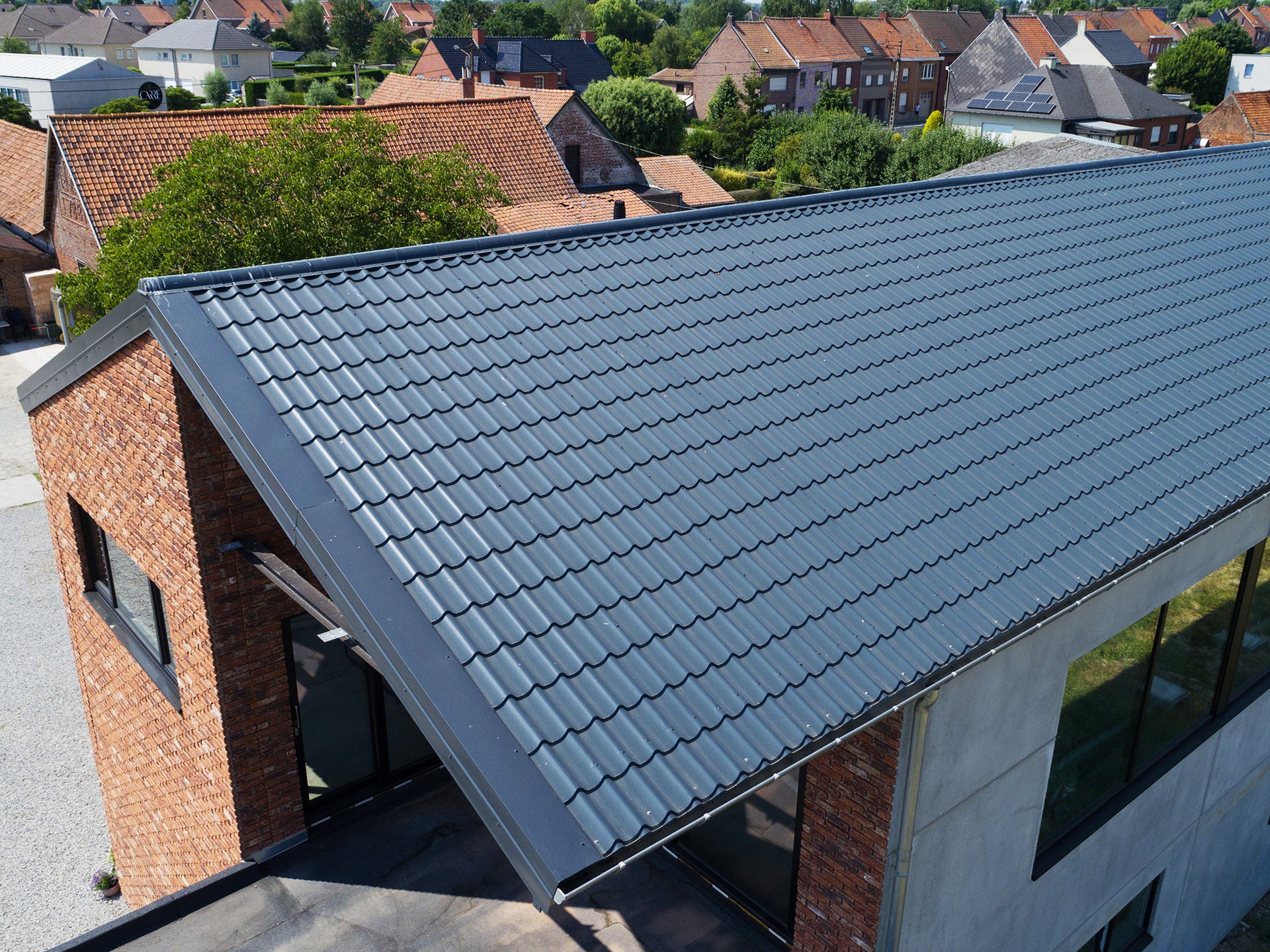 Insulation: Proper roof insulation is crucial, as 30% of heat loss occurs through the roof. Insulated metal tile sheets (JI Permapan composite panels) enhance energy performance and thermal comfort. In a context of rising energy costs, good insulation allows for continuous savings throughout the roof's lifespan.
Cost: Metal tile roofing is less expensive to purchase and install compared to traditional tile roofing for an equivalent project.
Availability and Delivery: Standard lengths are always available in stock, and custom lengths can be manufactured and delivered on site within 2-3 weeks.
Why choose tile effect roofing sheets instead of ceramic tiles?
Disadvantages of Traditional Tile Roofing
Certain inconveniences explain why more and more homeowners are turning to sheet metal tiles as an alternative to traditional tiles.
Firstly, the cost is a significant factor. Traditional tile roofing requires substantial investment in terms of labor and materials.
The installation process is time-consuming and complex, leading to higher labor costs.