Vieo Edge: Steel standing seam for roofing & cladding
Standing seam is a roofing technique widely used in the construction industry to ensure that roofs and facades are watertight, both effectively and aesthetically. This technique is ideal for buildings located in regions with difficult climates, because of its ability to withstand extreme weather conditions while ensuring maximum watertightness.
Traditionally, standing seam was made more with zinc sheets, a rather expensive and complex material to install. That's why Joris Ide created Vieo Edge, the alternative to traditional standing seam, but in an easy-to-install format and at a more attractive price.
Request more information
Discover the Vieo Edge range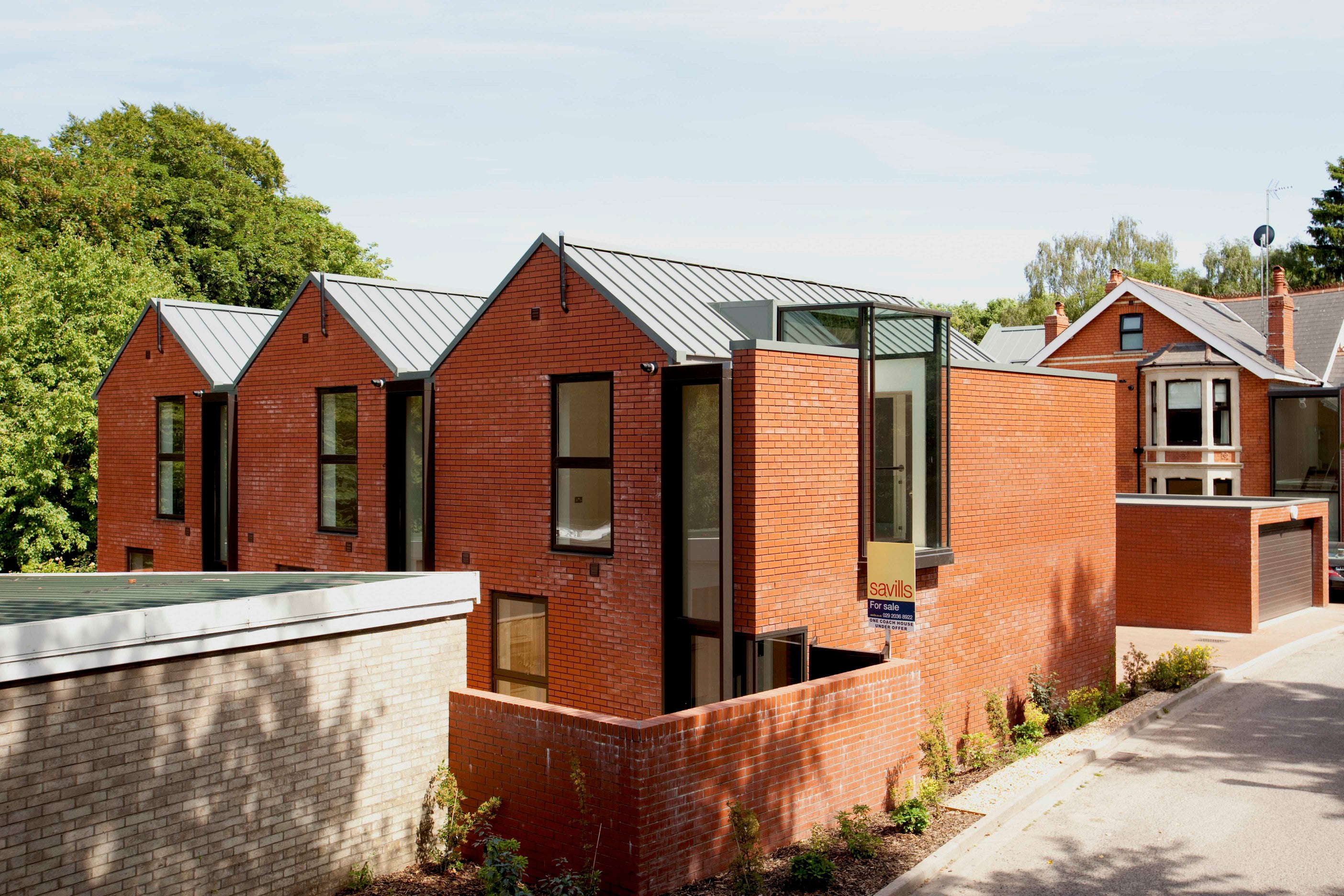 Modern and timeless
Standing seam is appreciated for its modern, elegant character. Its clean lines are often used to create buildings with an uncluttered architecture. Combined with other materials, standing seam offers a wealth of creative architectural possibilities.
Standing seam: the perfect material for all roofing and cladding projects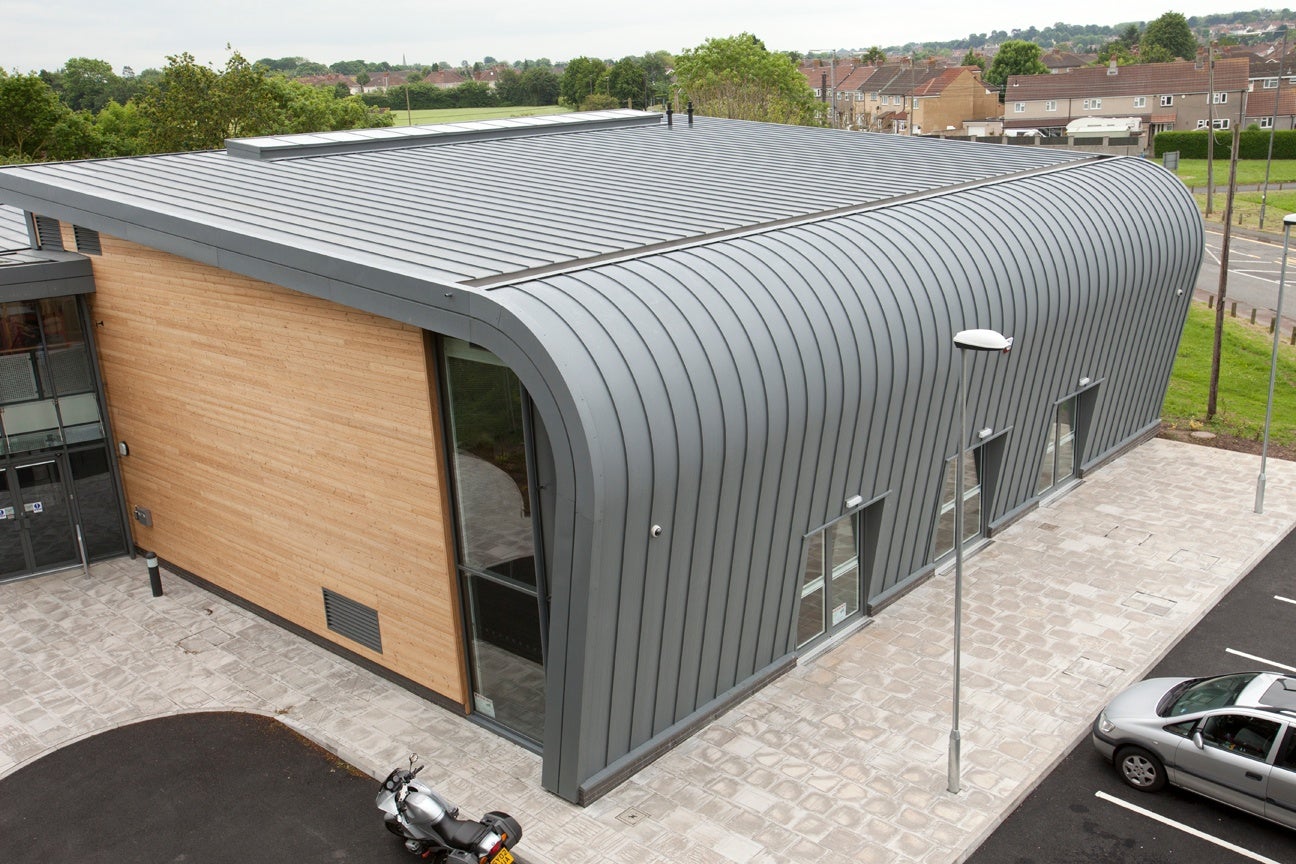 Thanks to its ease of installation and perfect aesthetic appearance, Vieo Edge standing seam steel cladding is ideal for all roofing and cladding projects. Vieo Edge is a concealed-fastening roofing system that perfectly reproduces the appearance of standing seam zinc. It combines traditional techniques with a noble, modern material: pre-painted steel. It is suitable for both renovation and new construction.
Modern, uncluttered aesthetics: the aesthetic appearance of standing seam roofs and facades is punctuated by the regularity and low height of the joints. The profile is made to the length of the project to limit overlapping, reinforcing the watertightness and clean look of the standing seam. A wide choice of shades is available to create unique and remarkable projects.
Quick and easy to install: Unlike old-fashioned zinc standing seam, Vieo Edge steel is easy to install, requiring few tools. Assembly is by clipping the covering element onto the covered element. An ingenious system of hidden fasteners ensures the solidity of the whole.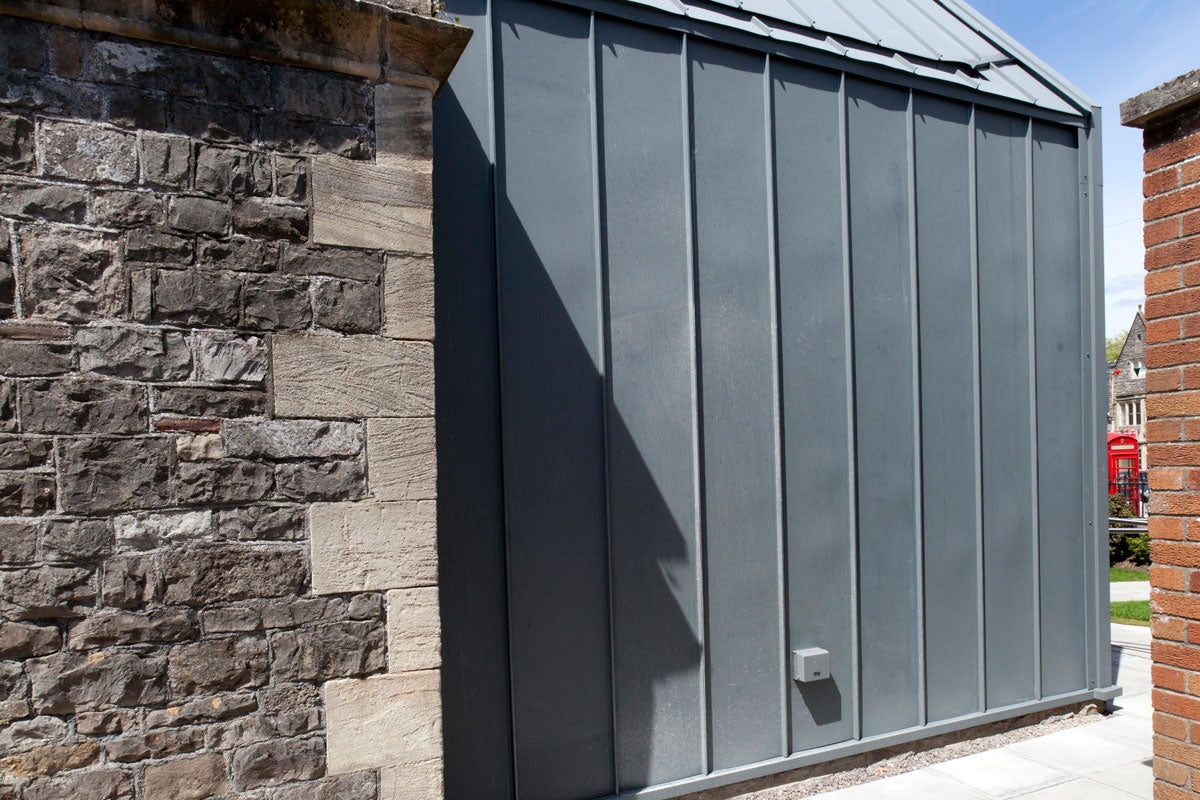 Economical: Quick-clip installation saves time when laying on large surfaces.
Resistance/coating: An ingenious system of hidden fasteners ensures the material's stability on the base without interrupting the aesthetic regularity of the profiles. A lacquered coating protects the profiles from the elements, guaranteeing a perfect, long-lasting finish.
Accessories: A wide choice of accessories is available (ridges, verges, gutters, valleys, sheathing outlets). Vieo Edge is also compatible with roof windows and skylights. All accessories are available on request in the same material, thickness and color as the profile.
How to install a Vieo Edge steel standing seam sheet?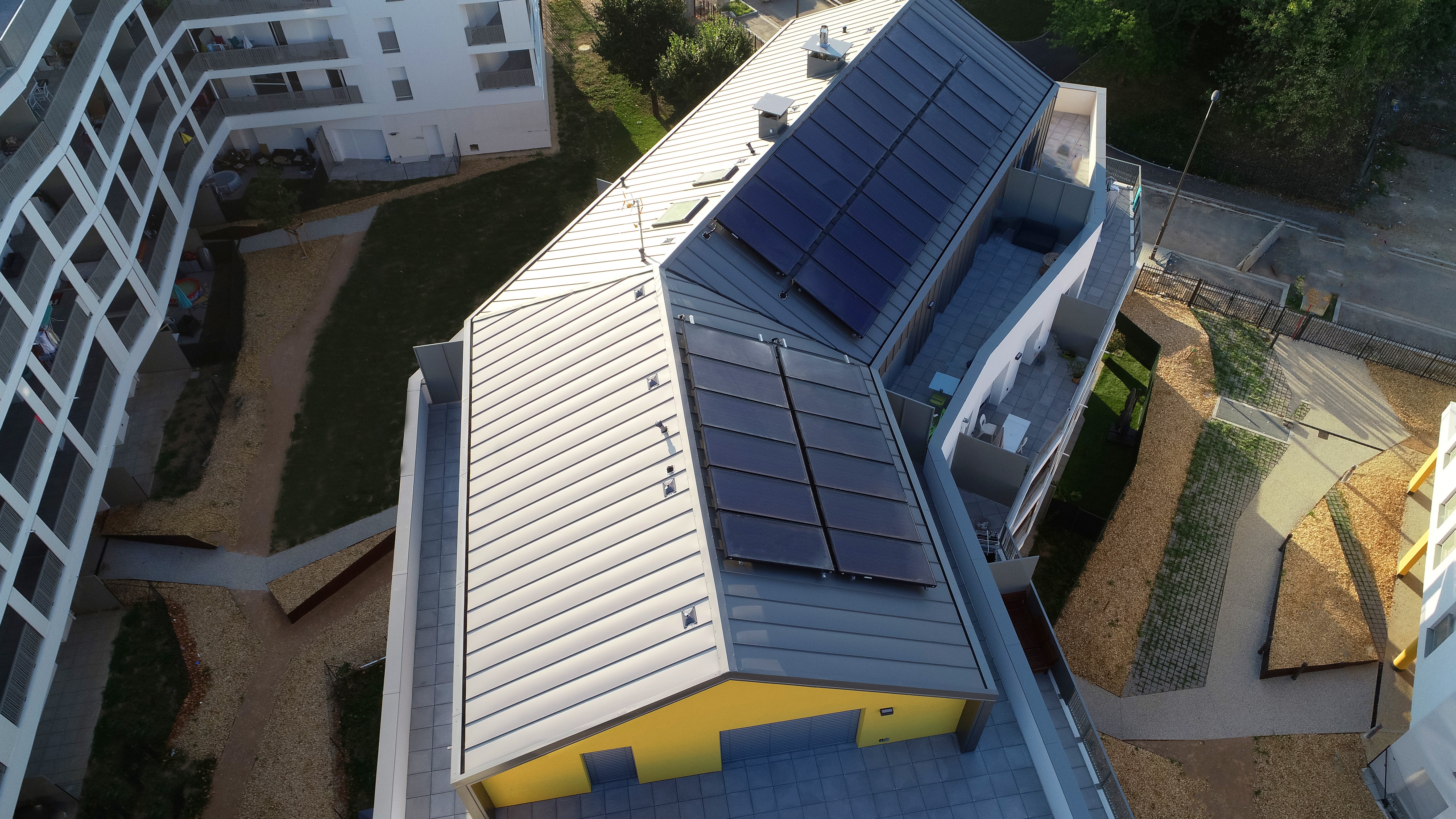 Vieo edge standing seam roofing
JI Vieo Edge is the main component of the concealed-fastening "standing seam" roofing system. Longitudinal assembly is achieved by clipping the overlapping element onto the covered element. When used on roofs, the system is installed on a ventilated support such as laths or boards with a minimum thickness of 18 mm. In accordance with DTU 40-41, fir, spruce, Scots pine and poplar may be used.
The use of other species or wood panels requires the use of a specific interposing screen. As a general rule, we recommend the use of an interposing screen to guarantee ventilation on the underside and also increase acoustic comfort during vibration due to strong wind and impact due to heavy rain and hail. The minimum slope is 7%.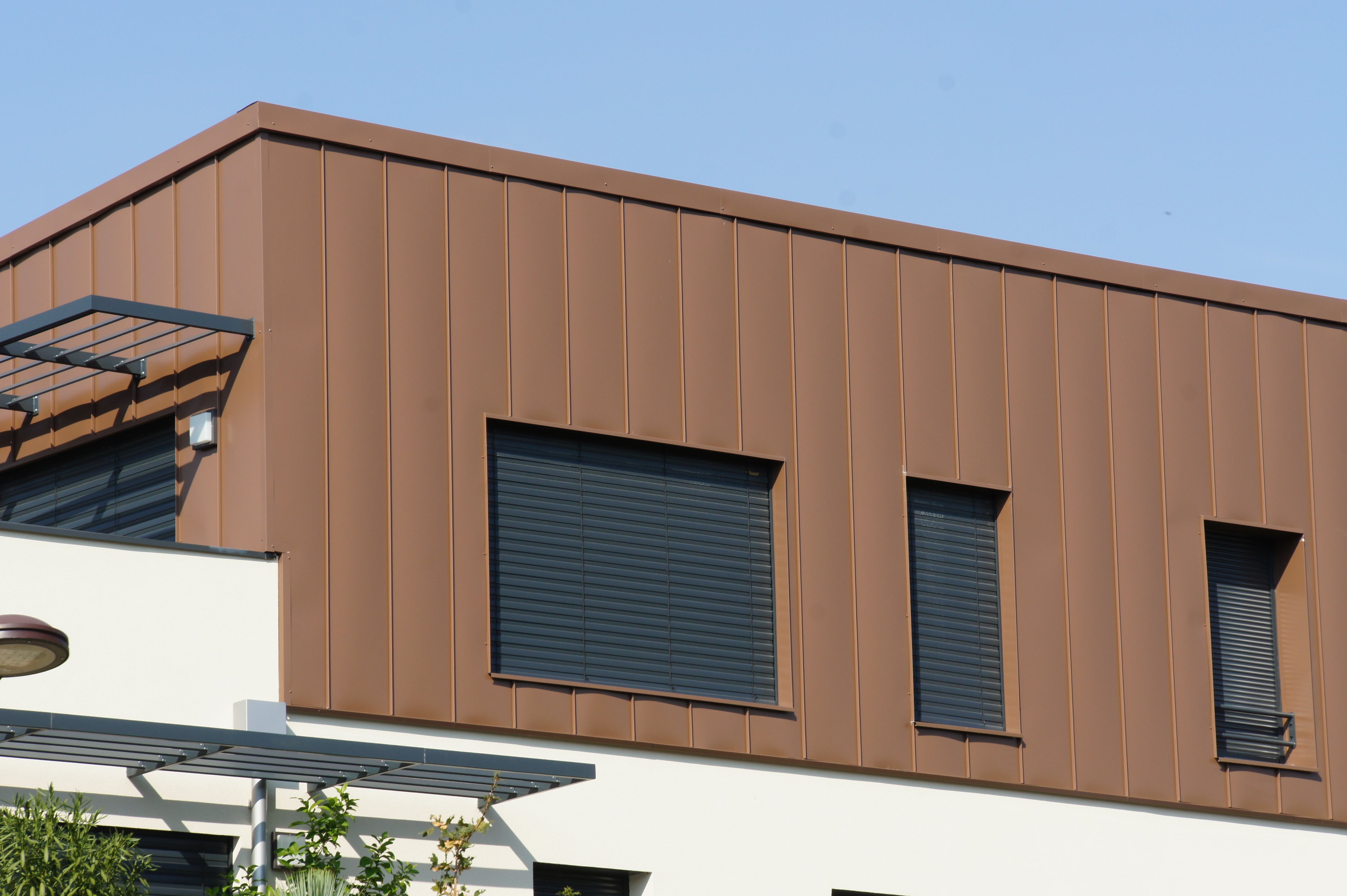 Vieo Edge standing seam cladding
As with "standing seam" roofing, installation is carried out on a wooden deck of softwood battens such as fir, Scots pine and spruce (cf. DTU 40.41). The recommended cross-sections for this lumber are 18 x 100, with a maximum of 50 mm of light clerestory. Rafters should have a minimum cross-section of 65 x 50 and a maximum centre-to-centre distance of 600 mm.
For vertical framing, the battens should be laid horizontally for vertical or angled JI Vieo Edge, and at 45° for horizontal JI Vieo Edge.