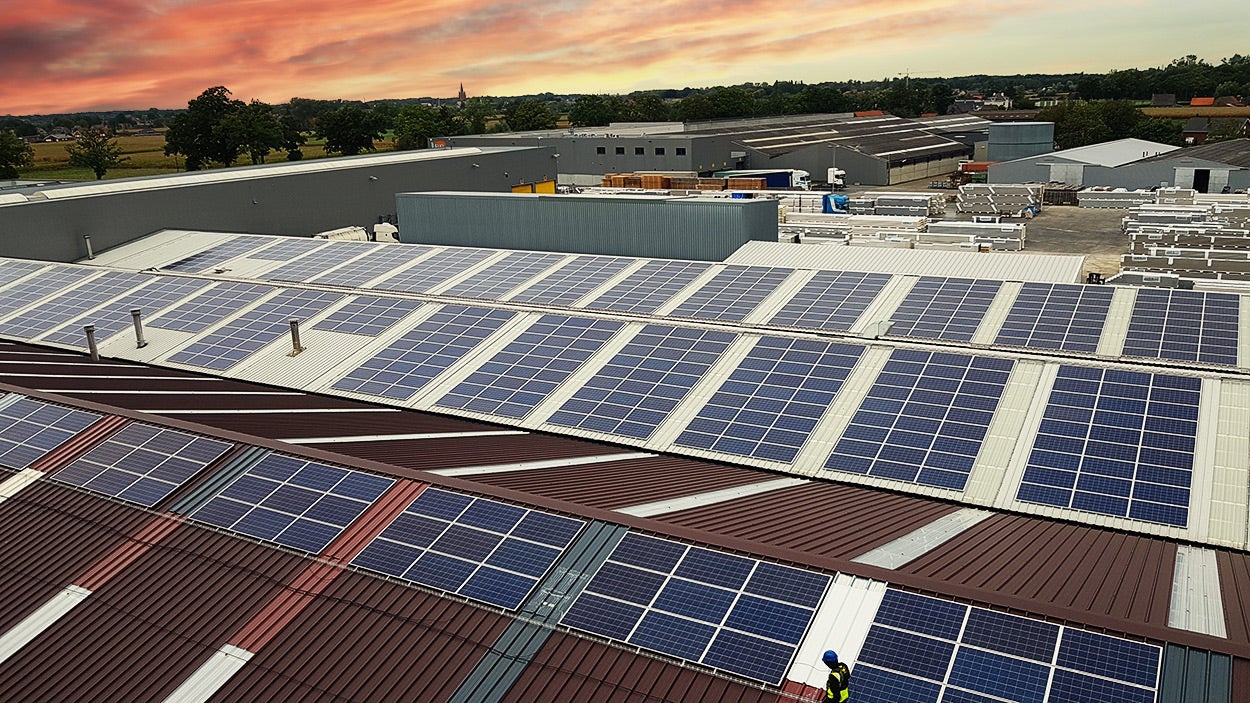 Solar panels
energy
Joris Ide currently has a total of 3548kWp solar panels on the roofs of our business units! About 3 GWh of electricity is generated each year. That total is equivalent to the energy consumption of nearly 1,000 families.
Hille, Zwevezele, Belgium
The solar installation at Hille is our biggest one yet with a total of 1087kWp. A part of the panels were installed on the roof of the purlin department, another part was installed at our main offices. The installation was completed in December 2020.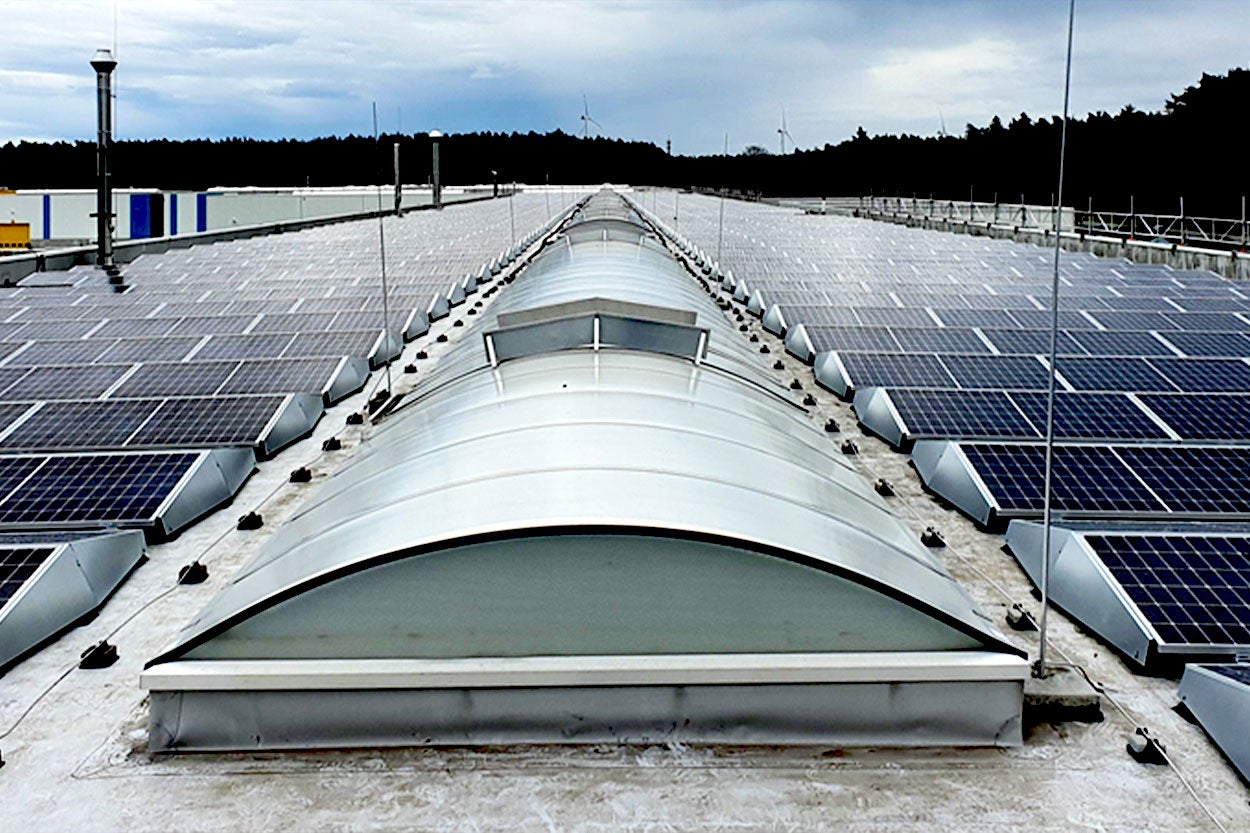 Mafer, Liège, Belgium
The already existing installation of 250kWp was expanded with another 250kWp. Due to the expansion, 30% of all energy used in Mafer, will be generated on site. If we solely look at electricity, almost 50% is generated on site, the other 50% is green electricity provided from the net.
Ansbach, Germany
In December 2020 we started with a solar installation of 750kWp. Despite the snowfall, the solar panels were placed at a record pace. This means we will be able to use the generated solar energy during this year.
Other installations
Isometall: Installation 2014, 250kWp
Oostkamp: Installation beginning 2020, 750kWp
Akkerstraat: Installation Q2 2020; 250kWp